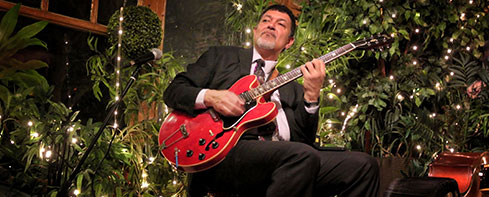 Welcome to 2021
January 13, 2021
... the upcoming weeks.

My concept group, the grioTrio, which was inspired by the storytelling of Danny Barker, Will be performing at the Danny Barker festival on January 16. I'm also working on another live stream event with the wonderful Evan Christopher. For many months now I have been the special guest every Friday with Josh Fox on his show called "staying home with Josh Fox". Every Friday I performed the song of the week. For the last eight or 10 weeks I've been composing a new song every Friday.

Earlier I mentioned a new album release. Well, along with that the group will perform a live streaming event on the day of the release to promote the CD. I can't really say much more about it right now but I can tell you it's coming up soon. So, stay tuned.

I hope all of you can be as excited as I am about the coming year. I am so looking forward to performing again with many of my friends. Keep the faith. Everything you need to know will be right here on my website, donvappie.com.

More updates soon! Take care of your body and stay safe! Get your vaccinations and wear your masks so we can protect each other.